The End of The Housing Crisis is Near, According to Capital Economics.
March 13, 2012
Could that be a light at the end of the tunnel?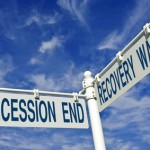 According to the analytics firm Capital Economics, that is indeed light at the end of the housing crisis tunnel that has darkened our economy since 2007.  
One of the reasons for the brightened outlook lies in loosening credit.  Today, the average credit score required to qualify for a mortgage loan is 700. While it's higher than scores were prior to the housing downturn, it's constant with requirements one year ago.  Another is that banks are starting to lend again.  Banks are loosening credit availability and are now lending amounts up to 3.5 times borrower earnings, according to DSNews.com.  This loosening of loan-to-value ratios (LTV) is one of the clearest signs yet of improving mortgage credit conditions. 
"This is in positive contrast to 2010," said Jon Auvil, partner and real estate attorney with Johnson, Auvil, Brock and Pratico, P.A., "when banks were lending based upon a LTV of 74%.  Now, they're lending at 82% LTV, which opens up credit to more potential homeowners."
 But optimists are still cautious.  The Eurozone instability is looming over the world economy, and eight percent of U.S. homeowner hopefuls are still struggling with credit requirements. 
 Yet, it's still a light at the end of the tunnel.  And that's good news for all of us.