Do homeowners owe taxes on forgiven mortgage debt?
April 6, 2012
In answer to the mounting housing crisis, The Mortgage Debt Relief Act of 2007 allows taxpayers to exclude income from the discharge of debt on their principal residence through December 31, 2012.  The program has been successful enough to lead many inside the industry to believe it will be extended through 2013, but lawmakers have not yet extended the Act past the end of this year.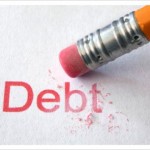 Debt reduced through mortgage restructuring, as well as mortgage debt forgiven in connection with a foreclosure, qualifies for relief.  Before the Act passed, debt forgiveness always resulted in taxable income.  Under the Act, homeowners may be able to exclude up to $2 million of debt forgiven on their principal residence.  Some cases of insolvency are also eligible for relief, but debt forgiven on second homes, rental properties, business properties, credit cards or car loans are not. 
So why would the amount relieved be taxable in the first place?  Think of it this way.  Let's say you borrow $10,000 and default on the loan after paying back $2000.  If the lender is unable to collect the remaining $8000, they cancel that debt, so the $8000 is generally considered to be taxable income to you. 
"But the relieved amount isn't always taxable," explains Steve C. Pratico, partner and attorney with Johnson, Auvil, Brock & Pratico, P.A.  "For most homeowners, debt forgiven on the qualified principle residence is not taxable under the Mortgage Debt Relief Act."   
Those who have their debts reduced or eliminated normally receive a year-end statement, Form 1099-C Cancellation of Debt, from their lender for any forgiven debt of $600 or more.  By law, this form must show the amount of debt forgiven and the fair market value of any property foreclosed. 
"There are other exceptions, like the cancellation of student loans under certain conditions, but restrictions apply," said Pratico.  "The best course of action is to work with an attorney well versed in this law to make sure you're taking full advantage of your debt relief."