Auto PIP Law – Change is coming, and it is not looking out for you.
March 20, 2012
Driving a car in Florida is not a right but a privilege, and that privilege costs money: money to buy the gas that seems to keep rising, money to pay the tolls on roads that keeps increasing and money to buy insurance that keeps changing.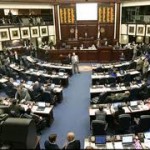 The state's new No-Fault Auto Insurance Bill, recently presented to Governor Rick Scott after multiple efforts in the Legislative chambers, appears to be favorably viewed and in que for signature.  If the Bill becomes law, changes that you may have heard designed to combat fraud and cap reimbursements will just as likely create widespread confusion, overcrowded emergency rooms and injustice for those injured in car accidents.
The new law, like the one in existence right now, makes available up to $10,000 for emergency service coverage.  The new law, unlike the one in existence, appears to limit these benefits to $2,500 if the care is not for the initially diagnosed emergency medical condition.   
"These limitations on benefits will inevitably increase litigation", said Hutch Brock, a Personal Injury Trial Lawyer in Dade City and a partner with Johnson, Auvil, Brock & Pratico, P.A.  The new PIP law also specifically excludes care provided by other healing arts including acupuncturists and massage therapists.
The law also has a time limit, anticipated to be a bright line, requiring medical care within 14 days of the crash, and it too is a concern to Brock.  "This is one of the biggest changes to the no-fault law," Brock said, "because as proposed, PIP will not be payable for any medical benefits if the motor vehicle accident victim does not get treatment within 14 days of the accident."   When you add this time limit to the requirement that follow up care must be for an emergent medical condition, Brock believes "a discrepancy on what was reported at first ER visit and what you complain about to your local doctor 5 days later will be inevitable."
The idea of the change is a good one; after all we all pay for fraudulent claims.  Allowing automobile insurers the ability to deny related care just because it was not mentioned at that first visit, however, "seems shortsighted," Brock said.  He added, "When you consider that insurers may now require an injured victim to sit down with them for a statement under oath before receiving benefits, you are adding disruption to an already difficult and upsetting time for an accident victim."
The new bill, if signed into law, will create questions and worries for all those involved in motor vehicular accidents, and Brock has already seen an uptick in questions he is being asked every day.  "If you know about the law you have questions.  The scary thing is for those who don't and the confusion and difficulties they will now endure," Brock said. 
As reported in the Palm Beach Post, Senate Banking and Insurance Committee Chairman Garrett Richter, R-Naples, said, "This bill is the best effort …. since this debate began."  The question is then not whether the effort is their best, but its outcome, and that, according to Brock, is foreboding.  "When we see our friends who struggle to pay their bills so they carry deductibles as allowed by the law … and now by law they may feel their only option is to go to the ER where their bills may be in the thousands.  Considering PIP only pays a share of the bill, the result will be more bills incurred by a victim of a crash that they may not have caused."   
Short sighted policy, unintended results, and at a cost passed on to all of Florida's drivers.  "That's just the way I see it," says Brock.